On-Road Diesel
Delivery Services Throughout Michigan
Chapp Oil delivers clear, on-road, ultra-low sulfur diesel that meets all EPA requirements for your freight, construction, agricultural, transportation and municipal vehicles.
Just set up a fleet account and direct your drivers to one of Chapp's convenient locations just outside the Detroit metro area or set up a customized delivery or fueling schedule for wet hosing or tank fills.
Our ULSD significantly reduces vehicle emissions and can help you meet new, lower-emissions standards. To reduce your emissions further, talk to us about our Biodiesel options.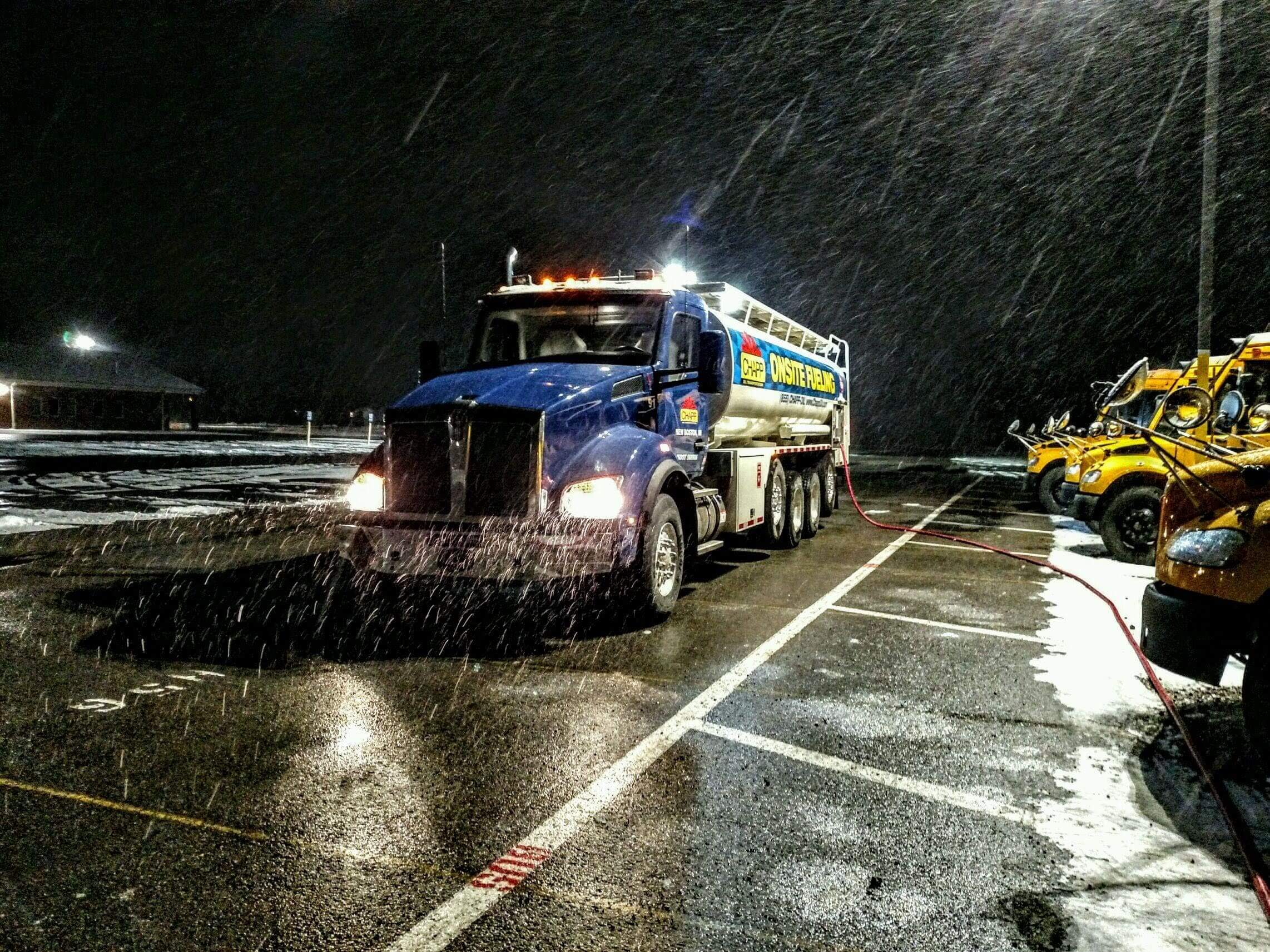 View/download MSDS for On-Road Diesel
If you require a tank, Chapp Oil can provide one. Our metered trucks and meticulous recordkeeping make it easy for you to determine how much fuel is delivered to each vehicle or tank. We also deliver gasoline, propane, DEF, lubricants, and oils with the same flexibility.
Talk to one of our specialists to set up a fuel delivery schedule, learn more about volume discounts, and become a customer today. Contact us or call (855) CHAPP OIL.